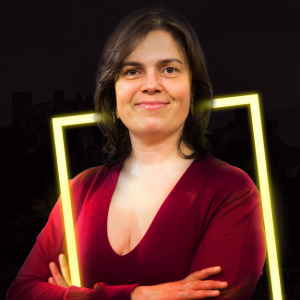 Graduates in Musicology from NOVA University of Lisbon in 1999 where she also completed a Master degree and PhD degree in Musicology (2004, 2012).
More info...
Luzia Aurora Rocha licenciou-se em Musicologia pela Universidade Nova de Lisboa em 1999 onde também concluiu o Mestrado e o Doutoramento em Musicologia (2004, 2012). Em 2010 e 2014 publicou Ópera & Caricatura – o Teatro de S. Carlos na obra de Rafael Bordalo Pinheiro (vol. 1, 2) e Cantate Dominum: Música e espiritualidade no azulejo barroco. Em 2019 publicou, em co-autoria, Imagens de Música – Itinerário Iconográfico-Musical (Guias Palácio Fronteira). É membro dos grupos de estudos da International Musicological Society (Grupo de Estudos em Iconografia Musical, Grupo de Estudos para a América Latina e Caribe – ARLAC, Global East Asian Music Research) e colabora com o Grupo de Iconografia Musical da Universidade Complutense de Madrid / AEDOM. Atualmente é Diretora do NIM- Grupo de Estudos de Iconografia Musical / CESEM – Centro de Estudos da Sociologia e Estética da Música da FCSH / Universidade NOVA de Lisboa. Luzia Rocha formou-se no Instituto Piaget, na Academia Nacional Superior de Orquestra e na Universidade Lusíada de Lisboa, com orientação de alunos de mestrado. Apresentou o seu trabalho em diversos congressos e outros espaços em Portugal e no estrangeiro e publicou artigos em revistas periódicas com arbitragem, também indexados na Web of Science. Luzia Rocha obteve o Prémio de Mérito da Universidade NOVA de Lisboa (1999) uma bolsa de doutoramento (FCT, 2006), uma bolsa de investigação da Fundação Oriente / Fundação Oriente (2015-2016) e, mais recentemente (2017) uma investigação de pós-doutoramento cargo no CESEM / NOVA Universidade de Lisboa.
STREET ART E ICONOGRAFIA MUSICAL – O ESTUDO DE CASO DAS RUAS DE LISBOA
Nos últimos anos, a arte de rua foi enquadrada como parte de nossa herança cultural; entretanto, até o momento não houve um entendimento claro quanto à definição e/ ou conceptualização desta forma artística como "patrimônio". Nem é consensual a crescente atenção que lhe é dada em termos de conservação, memória cultural, identidade, poder e intervenção. Ainda amplamente considerada uma forma de arte "bastarda", como diria Georges Brassaï, a arte urbana luta para se afirmar perante a opinião pública e especializada. Esta palestra pretende analisar algumas obras presentes nas ruas de Lisboa, com referências à música (iconografia musical), ao abordar preservação vs. efemeridade, mutação, mutilação, aceitação por observadores locais e estrangeiros e compreender, afinal, qual é o papel de música e instrumentos musicais neste tipo de arte.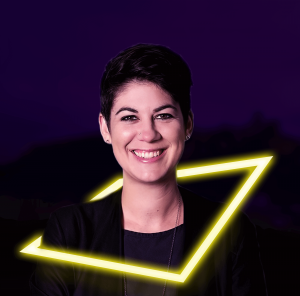 Designer, sociologist, sustainability provocateur, and 2016 United Nations Champion of the Earth. Founder of Disrupt Design, The UnSchool, and CO Project Farm.
More info...
Design Disruptor, impulsionadora de limites criativos e provocadora cultural, Dr. Leyla Acaroglu (A-jar-a-loo) incorpora a inovação que desencadeia mudanças positivas. Designer premiada, socióloga e especialista em sustentabilidade, Leyla é reconhecida internacionalmente como uma força impulsionadora no movimento por um futuro circular e sustentável.
Como empreendedora social, Leyla é a fundadora da agência criativa Disrupt Design e desenvolveu o Método de Design Disruptivo. Ela é a fundadora do premiado laboratório experimental de conhecimento The UnSchool of Disruptive Design e, mais recentemente, fundou o CO Project Brain Spa Farm.
Leyla foi premiada pelo seu trabalho no avanço da ciência e inovação como Campeã da Terra 2016 pelo Programa das Nações Unidas para o Meio Ambiente, e sua TEDTalk em 2013 angariou mais de um milhão de visualizações. Deu palestras por todo o mundo, sobre tópicos de redesenho de sistemas à ética da tecnologia e do poder da mudança Disruptiva.
Leyla obteve o PhD da RMIT University em design centrado na mudança e ganhou uma série de prémios pelo seu trabalho, incluindo a nomeação como uma das 100 pessoas mais influentes de Melbourne (embora viva agora entre Nova York e a Europa).
Os artigos de Leyla sobre abordagens baseadas em sistemas para problemas complexos foram apresentados em várias publicações, incluindo Quartz e The New York Times. Como designer, seus trabalhos como Design Play Cards, Game Changer Game, Secret Life of Things, Designercise e Gender Equity Toolkit estão na vanguarda do activated experience design. É autora de vários manuais para agentes de mudança e continua a pesquisar novos métodos de resolver problemas sociais complexos através de intervenções bem planeadas. O trabalho criativo de Leyla é altamente aclamado, tendo sido apresentado numa exposição permanente no museu Leonardo di Vinci em Milão e ganho comissões da Galeria Nacional de Victoria.
É uma palestrante respeitada internacionalmente e especialista no seu campo, tendo conduzido milhares de horas de workshops, palestras, ativações e experiências educacionais em todo o mundo. Leyla foi investigadora visitante na NYU e Innovator in Residence no Center for Social Innovation NYC. Foi também Artist in Residence convidada da Autodesk e geriu o desenvolvimento do 'Greenfly', uma das primeiras ferramentas online de avaliação do ciclo de vida para designers.
Leyla é regularmente convidada a fornecer opiniões profissionais na rádio e na TV como regular no programa de comentários políticos da ABC TV, QandA, e na PBS, em conjunto com uma série de programas internacionais.
HOW CAN A DISRUPTIVE DESIGN EDUCATION ACTIVATE SUSTAINABILITY AND POSITIVE SYSTEMS CHANGE
Agora é o momento para mudanças radicais, em que todos os aspectos da sociedade estão a ser impactados e transformados. A grande questão é quais mudanças nos sistemas resultarão num futuro positivo e sustentável? Como podemos projetar experiências educativas que forneçam as ferramentas e técnicas necessárias agora para apoiar a transformação que está já em andamento? A economia circular oferece muitas opções para mudanças criativas, uma vez que desafia o formato de negócios, desenvolvimento de produtos e processos de produção. Porém, a criação de uma economia circular exige que todos nós mudemos a maneira como fazemos as coisas atualmente; como vivemos e trabalhamos, projetamos e construímos, consumimos e nos movimentamos. Este é um momento perturbador e criativo, pois passamos por grandes mudanças culturais em todos os aspectos da vida, o que podemos descobrir das crises atuais para que possamos fazer mudanças que resultem num futuro justo e sustentável?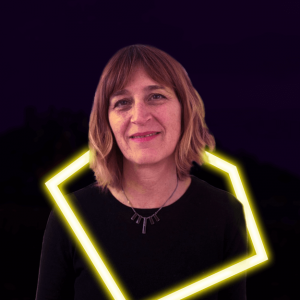 Managing owner of MINDSHAKE. Guest Professor at Porto Business School, the Economy Faculty of the University of Porto (Portugal) and at Laurea University (Finland).
More info...
Katja Tschimmel, alemã de nascimento e portuguesa por escolha, é Consultora e Formadora Executiva, Investigadora e Docente, Coach e Palestrante em diversos Congressos.
Com um Ph.D em Design e Mestrado em Criatividade Aplicada, Katja pesquisa nas áreas de Creative Thinking, Design Thinking, Creative Processes e inovação há mais de 20 anos. Apresenta o seu trabalho em conferências nacionais e internacionais, tendo sido oradora principal em inúmeras conferências internacionais. Publica regularmente na área da Criatividade e Design, tendo publicado recentemente o livro coletivo "O Vírus da Criatividade – um livro sobre e para o Pensamento Criativo" (2019). Katja é autora do Modelo de Inovação e Design Thinking "Evolution 6", que é licenciada pela Creative Commons, CC by-SA desde 2015.
Katja é administradora da MINDSHAKE, uma Consultora em Pensamento e Design Criativo. Com o modelo "Evolution 6", dá coaching a processos criativos em departamentos de inovação de várias empresas, como Adidas, Farfetch, Lipor, NOS ou Roche. Como formadora e facilitator, Katja tem muita experiência na concepção e realização de workshops sobre Criatividade e Inovação, Processos Criativos nas Organizações, (Serviço) Design Thinking, Ferramentas de Pensamento Criativo e Dinâmica de Grupo. Acredita que a conscientização sobre os fatores que estimulam a criatividade contribui para mais eficiência nos processos de inovação.
Actualmente a Katja é Professora Convidada na Porto Business School, na Faculdade de Economia da Universidade do Porto e na Laurea University (Finlândia). Durante 15 anos foi Professora na ESAD, Escola Superior de Artes e Design de Matosinhos (Portugal), onde coordenou entre 2014 e 2017 o projeto de investigação D-THINK – Design Thinking Aplicado à Educação e Formação, Programa Erasmus +, KA2 – Cooperação e Inovação para Boas Práticas. Na ESAD coordenou também o primeiro Curso de Pós Graduação em Design Thinking em Portugal. A convite dá aulas em várias outras instituições de ensino em Portugal e no estrangeiro. Katja supervisiona muitas dissertações de mestrado e doutoramento e participa de vários júris académicos. Ela é membro de vários comitês científicos internacionais de revisão por pares.
CRIATIVIDADE E DESIGN: UMA ABORDAGEM SISTÉMICA
A criatividade é vista como um motor de evolução e inovação humana, e como um factor decisivo no desenvolvimento de competências pessoais, profissionais, sociais e empresariais. Claro que, também na área do Design, a criatividade, ou mais especificamente o pensamento criativo, é um factor essencial para o sucesso. Apesar da existência de algumas publicações científicas dedicadas à relação entre Criatividade e Design, ainda existem argumentos sobre a natureza da ligação entre estes dois conceitos, especialmente com a coexistência de conceitos como Criatividade em Design, Design de Inovação ou Pensamento Design.
Nesta palestra interactiva, Katja Tschimmel tentará desmistificar alguns destes conceitos, contextualizando a Criatividade e o Design numa perspectiva sistémica onde serão considerados outros factores responsáveis pela emergência da novidade e inovação. Para além de uma abordagem teórica, ela apresentará alguns desafios práticos relacionados com a diferenciação entre o pensamento criativo no Design, e em geral. No final da sua apresentação, levantará alguns desafios para a Educação para o Design.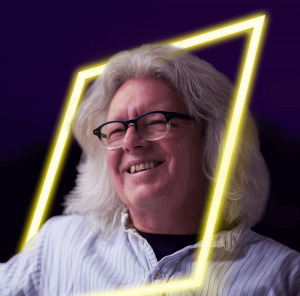 Jonathan is a Design Associate of a number of respected networks including; V&A Dundee, What Could Be and Design Council where he was a part of the team that developed the Double Diamond, and created the Design Opportunities Tool.
More info...
Jonathan é um designer independente que construiu a sua carreira utilizando a prática do design centrado no ser humano para ajudar as organizações a atingir novos níveis de inovação.
Começou a sua carreira no design de produto, onde concebeu uma vasta gama de produtos de consumo, desde brinquedos a assentos de sanita a produtos industriais para os sectores do petróleo, da pesca e da silvicultura. Todos os designs de Jonathan foram fabricados e vendidos com grande sucesso – sucesso que atribui aos princípios de design centrado no ser humano que o acompanham desde o início.
Jonathan faz parte de uma série de redes de associados respeitados. Como Design Associate for Design Council, iniciou o internacionalmente reconhecido Design Atlas, fez parte da equipa que desenvolveu o Double Diamond, e criou a Design Opportunities Tool, que estava no centro do programa de apoio empresarial Designing Demand. Fez parte da pequena equipa que liderou a criação e entrega dos seus programas de coaching, que aceleram a comercialização da ciência, aceleram o crescimento das empresas e transformam a prestação de serviços públicos. Jonathan trabalhou directamente com muitos dos clientes do Design Council, incluindo empresas de fabrico e serviços e organismos públicos de todas as dimensões, bem como os departamentos governamentais Home Office, BIS e Government Office for Science e EU Policy Lab.
Tendo ajudado a moldar e a fornecer Innovation by Design no Centre for Design Innovation na Irlanda – o primeiro programa de apoio empresarial centrado no utilizador patrocinado pela UE – Jonathan foi co-autor do Business Support Canvas; uma abordagem estratégica à avaliação, desenvolvimento e fornecimento de programas de design e inovação com financiamento público.
Os projectos continuam a ser diversificados; o Creative Decision Making Playbook for BBC Digital, o programa Design Thinking Accelerator para V&A Dundee e a introdução de estratégia orientada para o design para organizações de todas as dimensões. Jonathan é um Instrutor Principal Certificado para o Instituto LUMA em Pittsburgh, onde o seu trabalho apoia o rápido crescimento da LUMA e permite o seu alcance global com clientes que incluem McDonalds, Honeywell, Autodesk, Prudential e DBS; um dos principais bancos da Ásia.
O DOUBLE DIAMOND. UM ÍCONE OU UM CLICHÉ?
O Double Diamond tornou-se uma referência regular para o processo de desenho desde que foi publicado pela primeira vez pelo Design Council em 2004. Na altura, o Design Council esperava que "…desmistificasse o processo de design e o tornasse acessível a um público que não tivesse design…". Usando exemplos da sua própria experiência, Jonathan leva tempo a reflectir sobre as origens do Double Diamond, a comentar as formas como tem sido utilizado e pergunta se ainda é relevante hoje em dia.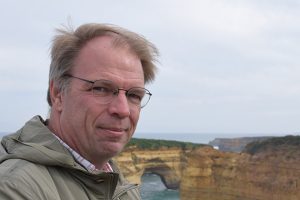 Professor of Visual Communication, specializing in information design, reflective practice, and visual arguments.
More info...
Dr. Karel van der Waarde studied graphic design in the Netherlands (The Design Academy, Eindhoven (BA)) and in the United Kingdom (De Montfort University, Leicester (MA) and the University of Reading (PhD)).
He is principal of Graphic Design – Research, a consultancy specializing in the testing of information design about pharmaceutical products. The main activities are the readability tests for package leaflets, usability tests for packaging, contextual enquiries, and prototype development. The company develops leaflets, instructions, forms, protocols, and the information architecture for websites. www.graphicdesign-research.com
Avans University of Applied Sciences (Breda, The Netherlands) appointed him as scholar in Visual Rhetoric between 2006 and 2014. It was a research post to investigate the development and use of visual communication with a longer term aim to support the relations between practice, research and education. From September 2014, he teaches (part time) at the Basel School of Design (FHNW, Switzerland). Since March 2017, he is professor Visual Communication at Swinburne University in Melbourne (Australia).
Van der Waarde is a life-Fellow of the Communications Research Institute (Melbourne, Australia), a board member of International Institute for Information Design (IIID, Vienna, Austria) and editorial board member of Information Design Journal, Journal of Visual Communication, She Ji, and Visible Language.
GRAPHIC DESIGN AND VISUAL ARGUMENTS: ABOUT DIALOGUES, PERSUASION, AND COMMON SENSE?
What is graphic design?
Graphic design is – like most professions – changing continuously. In order to monitor this change, it is necessary to observe and describe 'graphic design practice'. About 150 interviews with graphic designers showed that they always combine 'visual argumentation' and 'reflective practice'.
Visual argumentation: Graphic designers seem to execute three activities: they consider visual elements (type, illustrations, schematic elements), they consider a visual strategy (how to relate the message of a client to a specific group of people), and they consider a longer term visual dialogue between clients and people, because graphic design is always part of a longer conversations.
Reflective practice: Apart from considering the visual structure of a message, eight other activities are necessary to facilitate the development of a visual argument: presenting, testing, implementing, organisation, evaluating a position, and considering a situation, a problem, and a perspective.
Not all projects contain all activities, and not all activities are equally important, but this is what graphic designers say they do.
Who decides what is good design?
There are at least six groups who can decide if a visual argument is suitable. Designers, clients, standards and legislation, professional peers, people/users, and society can all provide legitimate opinions about the quality of a design. These groups use different kinds of value systems, use different criteria, and all weigh arguments in different ways. It is always difficult to satisfy the expectations and needs of all six groups and a balance need to be found.
How to find this balance?
One way to look at graphic design as the 'development of visual arguments'. Every design makes a claim that it is improving a situation, and thereby implicitly stating that the current situation is not satisfactory. Every claim need to be supported by evidence, reasons, and research findings. One of the major challenges for graphic design at the moment is to find this evidence, and to present it in such a way that all relevant value systems are dealt with.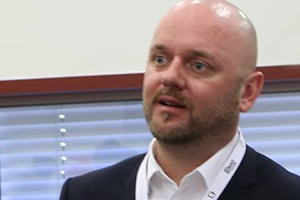 Design Educator and Researcher at Lucerne University of Applied Sciences and Arts
More info...
Jan Eckert is a Design Educator and Researcher at Lucerne University of Applied Sciences and Arts where he currently works as Head of the Master Program in Design. He has a PhD in Design Sciences from IUAV University of Venice and an international Master's Degree in Interior Architectural Design from the University of Applied Sciences in Stuttgart, the Edinburgh College of Art and the University of Applied Sciences and Arts in Lugano. Before, he studied Interior Architecture at the University of Applied Sciences in Stuttgart and at the École Nationale Supérieure des Arts Décoratifs in Paris. Eckert first worked as Interior Architect in the field of Retail and Exhibition Design. As a Senior Researcher at Lucerne's Competence Center for Typology & Planning in Architecture, he then started developing human centered methods and projects in the field of Workplace Design. He was a co–lecturer in Interior Architecture at Lucerne University of Applied Sciences and Arts, a visiting lecturer in Design at IUAV University of Venice, Berne University of the Arts as well as an invited lecturer at Universidad del Este, La Plata, Universidad Blas Pascal, Argentina and Izmir University of Economics, Turkey. In his doctoral thesis, he describes a concept he calls Handlungsspielraum. This concept embraces physical and digital artifacts that provide a specifically designed gap or space that allows users room to interpret how artifacts may be used.
DESIGN EDUCATION AND THE "Y-SHAPED DESIGNER"
The current expansion of design is no coincidence, no fashionable trend nor any idea of a small avant-garde. It is in fact the logical consequence of a massive social change" – Florian Pfeffer, author of the book To do: the new role of design in a changing world points out what all too long has been ignored by design education. Most design curricula still stick to a very disciplinary image of the designer who provides his or her professional competence within a well-defined range of applications.
While redesigning our M.A. curriculum in design, we set out to question the disciplinary image of the designer in order to find an alternative, which matches the changing way professionals work together. Point of departure was the hypothesis, that 21st century designers mainly act as collaborators or Embedded Creatives within fields and industries, who primarily don't belong to the design domain. We therefore argue for a design curriculum that supports the transition from working in disciplinary depth towards working across disciplines. We do so by providing a new M.A. curriculum in design, which focuses connecting competences and conversational learning formats. The most important pre–post curriculum change includes the shift from a disciplinary towards a problem–based design studio, co–teaching with multi–disciplinary faculty, context–based learning with partners from the industry and conversation–oriented teaching formats.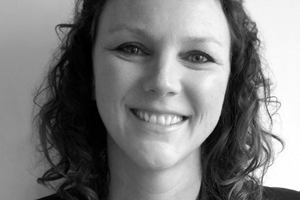 Co-Director of the Centre for Circular Design at University of the Arts London
More info...
Co-Director of the Centre for Circular Design at University of the Arts London.
She is a designer and academic working to bridge science, industry and design through multidisciplinary & practice-led research. Projects currently include Mistra Future Fashion (2015-2019), the EU Horizon 2020 project, Trash-2-Cash (2015-2018) where her work explores tools for lifecycle thinking and approaches for interdisciplinary circular design.
She has a longstanding working relationship, as board member with Worn Again, a revolutionary new recycling-tech company based in the UK. She first began her research with Textiles Environment Design (TED), and the Textile Futures research Centre (TFRC) in 2005 with the first UK practice-based doctorate focused on 'designing textiles for the circular economy'. Her Laser Finishing process, developed in 2008, enables fully closed-loop recycling of polyester fibres at end of life, and has been exhibited internationally. She is currently a member of the 'EPSRC Forum in Manufacturing Research', an expert reviewer for 'Fashion for Good' and was named by the Guardian as one of their top ten circular economy experts in 2015.
NEW ROLES & RELATIONSHIPS FOR THE CIRCULAR DESIGNER MATERIALS. MODELS AND MINDSETS TOWARDS SYSTEMIC CHANGE.
Circular design first became relevant to textile materials through McDonnough & Braungart's The Hannover Principles (1992) followed by the more widely cited Cradle to Cradle in 2002, where the sixth principle 'eliminate the concept of waste' pointed towards a far more holistic notion of materials recovery as compared to the 'reduce, reuse, recycle' mantra. They called for the optimisation of the 'full life cycle of products and processes to emulate the state of natural systems, in which there is no waste', and suggested that current methods perpetuated a cradle-to-grave strategy, which was ultimately linear in nature.
Circular systems thinking is built upon the oldest system of all – our ecological system. The model we aspire to is based on a synergistic network of cycles and open-loops which feed each other at multiple scales and speeds. These are complex and sophisticated transformations of materials and living matter. Within this network we will undoubtedly see both old and new technologies and processes contribute to the whole, with hi- and low-technology working together. The same system could include slow garments, upcycled from pre-loved ones or fibres chemically recycled back to virgin quality in a closed loop system where nothing is lost.
The Circular (Textile) Designer of the future, needs to fully understand both technical and biological cycles, yet research in the field has shown us that they will also need to understand how these cycles can interconnect; and at what speed these cycles work. Inter-disciplinary practice-based textile design research can generate new insights for this emerging design field and the potential for circular design is that it 'connects' through holistic relationships, participation and collaboration. It can, and should, work at both micro and macro levels (from materials to products to systems) to avoid the, often unintended, consequences which can come from looking only at parts of the lifecycle and value chain, rather than the whole.
This presentation presents practice based projects, from design researchers at CCD and beyond, which challenge and provide a basis for different approaches to circularity. Through these projects we begin to see emerging methods, roles and characteristics for the future 'Circular Designer' which can build towards truly systemic change.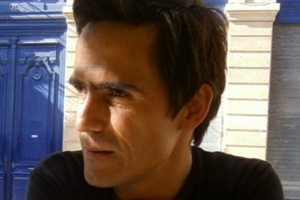 More info...
Rui Cidra is an anthropologist, ethnomusicologist and researcher at the Instituto de Etnomusicologia, Centro de Estudos de Música e Dança (INET— MD), of the Faculdade de Ciências Sociais e Humanas, Universidade Nova de Lisboa. His research addresses the power relations and forms of political participation framing the production of Lusophone African music, particularly from Cape Verde. In his PhD. dissertation, Music, Power and Diaspora: an Ethnography and History between Santiago, Cape Verde, and Portugal (2011) he focused on the Cape Verdean music and dance genre funaná and the production of the santiaguense Cape Verdean subjectivity across the lines of creoleness, masculinity and national belonging between the colonial and postcolonial moments. In his postdoctoral research, taking place at the music department of the University of California, Berkeley, and at the INET-MD, Lisbon, he has been writing articles proposing a critical genealogy of the relation between music, nation and diaspora among Cape Verdeans based on the political thought of Amílcar Cabral, and on the transformations brought by the neoliberal order. He was adjunct editor of the Encyclopedia of Music in Portugal in the Twentieth Century (2010), a work in which he has also collaborated as writer of entries and articles on musicians and music genres of the diasporas of Lusophone Africa and pop rock produced in Portugal. He has taught postgraduate courses in Migration, Ethnicity and Transnationalism (2004-2011) and Ethnomusicology at the Faculdade de Ciências Sociais e Humanas, Universidade Nova de Lisboa.
O QUE É A 'MÚSICA LUSÓFONA'? OS USOS DE UMA CATEGORIA POLÍTICA NO DOMÍNIO DA PRODUÇÃO CULTURAL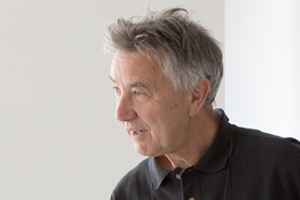 More info...
Alain Findeli is Honorary Full Professor from the School of Industrial Design of the Faculty of Environmental Design of the University of Montreal (Canada) where he spent most of his career (1975-2007), and Emeritus Professor of design from the University of Nîmes (France) where he has been invited to develop research and education in social innovation through design.
Trained as an engineer in physics (INSA Lyon, 1968) and researcher in materials science (IIT Chicago and Polytechnics Montreal, 1968-73) he chose to reorient his career and interests toward the human and social aspects of engineering, technology, and design. He concluded his extensive study of the history of design education in his book 'Le Bauhaus de Chicago: l'oeuvre pédagogique de Làszlò Moholy-Nagy' (1995).
Alain Findeli's latest research interests and publications cover general issues in the theory and practice of design (methodology, aesthetics, ethics), the phenomenology of atmospheres in landscape and interior design, as well as some crucial pedagogical aspects of design research education (doctorate). He founded the Master's program in "Design & Complexity" in Montreal (1999) and co-founded the Master's program in "Design-Innovation-Society" in Nîmes (2011). In 2006, he co-founded the international francophone design research community "Les Ateliers de la Recherche en Design" of which he is the president. He is considered a key actor in the creation of PROJEKT (project.unimes.fr), the unique French design research lab in social design (2016).
Member of the scientific committee of magazines as Design Issues (MIT Press), The Design Journal (Bloomsbury), Design and Culture (Bloomsbury), l'International Journal of Design Sciences and Technologies et Sciences du design (PUF).
FROM THEORY TO PRACTICE AND RETURN: A FRUITLESS DICHOTOMY IN DESIGN
The lecture will begin with the following questions:  Is it necessary to have a design theory to teach design practice? If so, what would such a theory be like? The evolution of the reflections and models by which a tentative answer to these questions has been explored will then be presented. Such evolution must indeed be considered the task of design research. In conclusion, it will be suggested that to oppose design practice and design research is counterproductive, especially in pedagogical situations.
DR. MARAVILLAS DÍAZ GÓMEZ
PhD in Philosophy and Educational Sciences, Titular Professor at Universidad del País Vasco – Euskal Herriko Unibertsitatea, Spain
More info...
PhD in Philosophy and Education Sciences, Professor of the area of Didactics of Musical, Plastic and Corporal Expression of the University of the Basque Country. His research interests are related to course curriculum and music, creativity and interculturality. Author of papers in indexed journals, books and book chapters, among others: Introducción a la Investigación en Educación Musical (Enclave Creativa 2006);  Aportaciones teóricas y metodológicas a la educación musical (Graó, 2007); Creatividad, una constante en el currículum (UC, 2007) Metodologías y líneas actuales de investigación en torno al aprendizaje de la música (Graó, 2010); Investigación cualitativa en educación musical (Graó, 2013).
She has participated in numerous Scientific Committees as an expert evaluator, and is also a guest speaker in various national and international research and teaching forums. During the years 1996-2006 he has presided over the Society for Musical Education of the Spanish State (SEM-EE). He coordinated scientific congresses, seminars and conferences highlighting the direction of the XXVI Conferencia de la International Society for Music Education, held in July 2004. He is a member of the Basque Government's Department of Education, Culture and Language Policy . He has also directed the research master's degree in Psychodidactics: Psychology of Education and Specific Didactics of the University of the Basque Country (2011-2015) and has been a member of the Permanent Commission of the Master's and Doctorate Programm of his University (2012-2015 ).
TEACHING AND RESEARCH: AN ATTRACTIVE AND NECESSARY INVESTMENT IN MUSIC EDUCATION.
An increasing number of research studies in art education and therefore in music education have given us important transformations in the way teaching and learning are organized, although our studies are little known by researchers from other educational areas and by society in general.
The recognition of the investigative capacity, in the profile of the musician, was not an easy task.
The purpose of this intervention is to warn about this situation and about the need to look for ways of recognizing and diffusing the task that is done. It insists on providing collaborative links between
researchers and experienced practitioners with young researchers and thus creating symbiotic research context. However, there is evidence of the benefit to music education, academic collaboration
with disciplines that have a practical or production component such as the visual arts, the media, film studies, and so on. Research in music education allows us to understand research training as a dynamic and progressive process of the teaching function, which makes it an attractive and necessary investiment.
DR. FERNANDO MOREIRA DA SILVA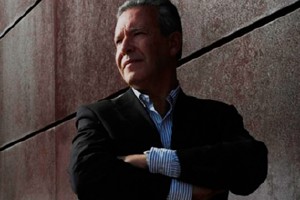 More info...
PhD. and Master degree in Built Environment by the University of Salford, UK; PhD. at the Technical University of Lisbon, in Architecture, Specialization in Visual Communication; Postdoctoral in Visual Communication Design, Inclusive Design and Color by the University of Salford;
President of CIAUD (Center for Research in Architecture, Urbanism and Design); Coordinator of the Scientific Area of Design, Coordinator of the Masters in Design and Coordinator of the Doctoral Degree in Design at FA / ULisboa;
Member of the FCT panel for the award of doctoral and postdoctoral fellowships in Design, Architecture and Urbanism.
Author of several scientific articles in peer-review and impact-factor publications, author of book chapters and books such as "Colour and Inclusivity: a Visual Communication Design Project with Older People" (2013) e "Colour/Space unity, a unity of visual communication" (2011).Often invited as keynote speaker of conferences, congresses and seminars in Portugal and abroad.
PROCESSES AND DESIGN – FOCUS ON TEACHING AND RESEARCH
The relationship between teaching, research and society is becoming stronger, trying to articulate theory and practice, so that students are able to achieve progressive and more complex skills, to prepare them not only for the challenges of the profession, but also for the awareness of the need for lifelong training. This change of paradigm is leading to a more assertive attitude, giving greater importance to processes and methods in design development in design, relocating the approach that was previously focused on results, the final product, moving towards the models, methodologies used from the conception stage, through the development of the products and their final concretion, to the post-project evaluation. On the other hand, research, with an acquisition of knowledge about the methods, techniques and tools that can be used in the investigative process, has become a fundamental component both for teaching and for professional activity, in this case, to designers.