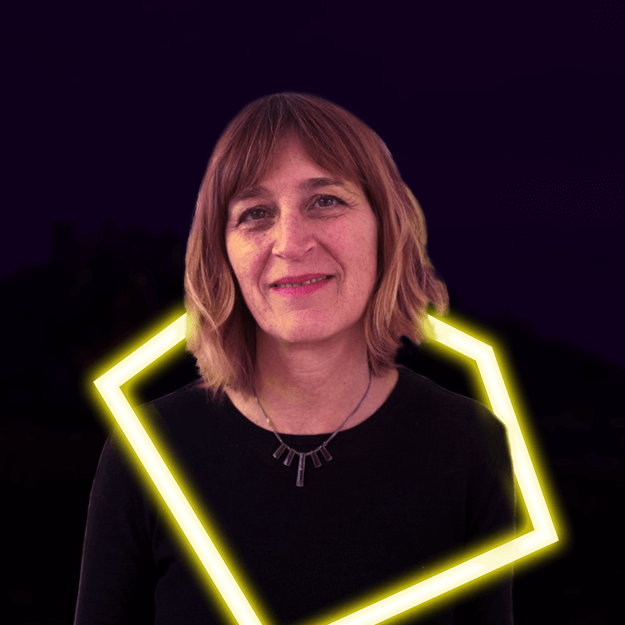 Katja Tschimmel
Managing owner of MINDSHAKE. Guest Professor at Porto Business School, the Economy Faculty of the University of Porto (Portugal) and at Laurea University (Finland).
Biography
Katja Tschimmel, German by birth and Portuguese by choice, is Consultant and Executive Trainer, Researcher and Lecturer, Coach and Conference Speaker.
Having a Ph.D in Design and a Masters in Applied Creativity, Katja researches in the fields of Creative Thinking, Design Thinking, Creative Processes and Innovation for more than 20 years. She presents her work in national and international conferences, having been keynote speaker in numerous international conferences. She publishes regularly in the area of Creativity and Design, having recently published the collective book "The Creativity Virus – a book about and for Creative Thinking" (2019). Katja is the author of the "Evolution 6" Innovation & Design Thinking Model, which is licensed by Creative Commons, CC by-SA since 2015.
Katja is the managing owner of MINDSHAKE, a Consultancy in Creative Thinking and Design. With the "Evolution 6" Model she coaches creative processes in innovation departments of several companies, such as Adidas, Farfetch, Lipor, NOS or Roche. As a trainer and facilitator, Katja has a lot of experience in the conception and realisation of workshops about Creativity and Innovation, Creative Processes in Organisations, (Service) Design Thinking, Creative Thinking Tools and Group Dynamics. She believes that raising awareness about the factors which incentives creativity, contributes to more efficiency in innovation processes.
Currently Katja is Guest Professor at Porto Business School, the Economy Faculty of the University of Porto and at Laurea University (Finland). For 15 years she was Professor at ESAD, College of Arts and Design in Matosinhos (Portugal), where she was coordinating between 2014 and 2017 the research project D-THINK – Design Thinking Applied in Education and Training, Erasmus+ Program, KA2 – Cooperation and Innovation for Good Practices. At ESAD she also coordinated the first Post Graduation Course in Design Thinking in Portugal. By invitation she teaches in several other educational institutions in Portugal and abroad. Katja supervises many Masters and Ph.D dissertations and participates in numerous academic juries. She is a member of several international scientific committees for peer reviews.
All session by Katja Tschimmel